Dan Warne is the UK and Ireland's Managing Director of Deliveroo, the innovative restaurant delivery service. Deliveroo has been delivering hot meals to the homes of people all over the world since 2013 and reportedly hit revenues of over £130 million last year.
In the second instalment of our Innovation Heroes series, we talk to Dan and find out how early work experiences gave him the skills and drive required to lead the growth of a hugely successful business like Deliveroo.
Early Career
During his early 20s, Dan took a job in media sales at a local radio station, in the hope that the role would open doors to a journalistic career.
"Back then, I really wanted to be a journalist. So I took a job doing media sales for a radio company, thinking it could be a good route into broadcasting. But I soon found out I had no chance at all of making the transition."
Having realised that the route to journalism wouldn't be straightforward, Dan began to look for other opportunities within the business.
"The radio company ran a Dragon's Den-style competition, for which I pitched an idea for a music production and sharing platform. I was really fortunate in that they loved the idea, and I was able to begin working directly with the CEO and renowned music producer Greg Walsh on the project."
The opportunity to work on developing an idea from the beginning provided Dan with many of the skills that he uses in practice today.
"Working on the project taught me everything I know. It taught me how to put models together and gave me strategy-consulting training that I wouldn't have had anywhere else."
After a year of working on the music sharing platform, the radio station was bought out by Global Radio, who decided to pull the plug on the project. It was a blow to Dan, but the time he spent working on an idea from inception, had ignited his entrepreneurial spirit.
A Temporary Setback
"Having the plug pulled was rather unfortunate, but it certainly gave me a taste for doing my own thing. I enjoyed having ownership of a project and being able to drive it from the ground up."
Dan then went on to work for the mobile network, Orange. Here, he broadened his experience working in a big corporate framework, while developing strategic partnerships for mobile web. Although the experience gave him a great business education, Dan became frustrated by a lack of innovation throughout the organisation.
"It was a good educational experience, but I didn't particularly like the business. It was slow-moving and not particularly innovative, despite what the branding may have suggested."

Learning to Scale Big Business
Though the strategic partnerships he worked on at Orange, Dan was introduced to internet media company, Travelzoo. It is here that he learned how to quickly scale a new business into global markets. 
"I ended up moving to Travelzoo, to help them set up a new entertainment division. At the time they only made travel deals, but they really wanted to move into the entertainment space. So I suggested they launch a premium e-commerce platform, similar to Groupon."
Dan moved to the United States to run the e-commerce launches throughout major cities. Here, the business quickly scaled from a stock market value of 250 million to 1.6 billion. This rapid growth meant that Dan had to keep to a steep personal learning curve.
"Going from being a reasonably junior person at Orange, to suddenly managing a really large team, meant that the onboarding process was quite hard. But it was an incredible experience."
Craving Ownership
During his five years at Travelzoo, where Dan helped the company to grow a new business, bigger than their original core operations, he learned some valuable lessons.
"I learned a lot during my time at Travelzoo. Including some of the do's and don'ts of how to scale a business. As well as, the importance of remaining true to principles that made the business a success in the first place."
Dan left Travelzoo when he felt the business began to move away from their core values and found himself craving ownership of the projects he worked so hard to realise.
"I found I was unwilling to put as much as I had into a company, literally building a business bigger than their core business for them, with no equity or ownership. So I felt that, for me, the next move had to be to a business where I could genuinely feel like a shareholder".
Dan remembers feeling as though the stars aligned when he met Deliveroo founder Will Shu:
"Deliveroo was operating in the premium end of the market and it was fast-moving, and it was moving in all the areas I had experienced in. Will Shu, had a great confidence and vision for the company. And importantly, he had the capacity to raise money, which is fundamental to a successful tech startup."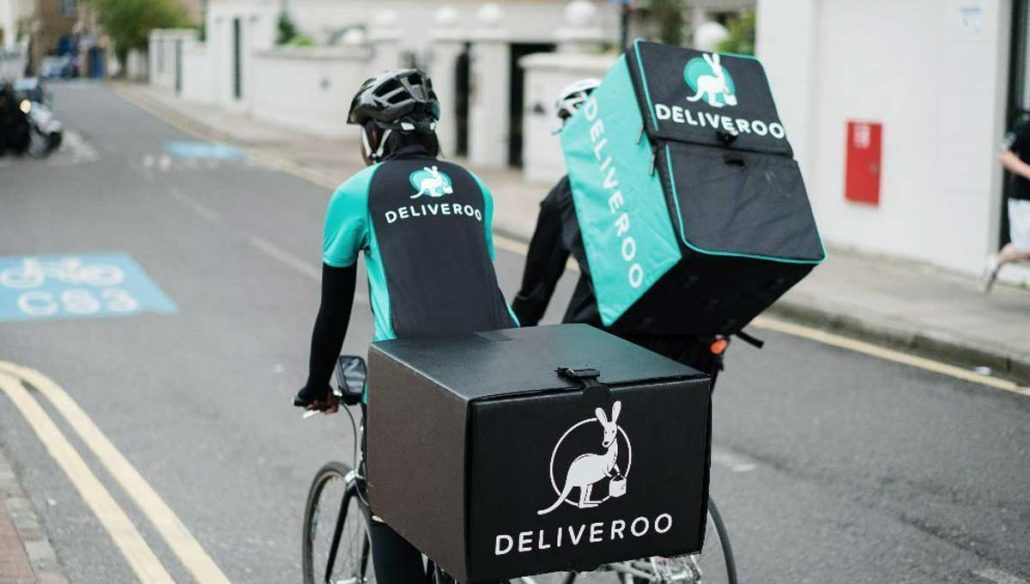 Keeping Innovation Alive
Within three years of Dan joining Deliveroo, the company had scaled to over 100 markets in UK towns and cities, as well as 11 other international markets. This growth has seen inevitable changes to the business, but Dan remarks how innovation and autonomy are still at the core of what they do.
"The company has been successful for lots of different reasons, but fundamentally, I believe our success has been down to giving autonomy and ownership to individuals."
"My vision for scaling the business outside London was to employ hungry, well-educated graduates with 1-2 years' work experience and give them a basic playbook to drive and run their region themselves – I don't micromanage."
As the company grows, it has been necessary to make some adjustments to its culture. But retaining the dynamism and passion that comes from an autonomous organisation is still hugely important to Dan.
"When you have 12 people, it's easy to keep the spirit and mentality of the business clear. But when you have 1,500, or more, it becomes a little more challenging. You have to be a little more structured to make sure that the objectives of each individual team are aligned. That said, we are still a very innovative company, we've driven a lot of exciting ideas over the last year or so."
Deliveroo encourages innovation by maintaining a comparatively flat hierarchy throughout the business and by having a friendly and approachable management team:
"As a senior management team, we're very approachable. We're always out on the floor and out with the team for drinks in the evening. It's very much a place where, if people do have ideas they can feel comfortable bringing them right people to help them develop."

On Taking Risks
Dan has been at the helm of businesses that have experienced huge growth in a short amount of time and although he recognises the importance of data, in his experience, a lot of good decision making comes down to gut instinct.
"Although it's very fashionable to say data is king and to ensure that you are using the right level of data for decision-making, I also think it's important to trust your gut and intuition to an extent. Particularly at the beginning, where there probably isn't a huge amount of data to work with."
When walking through his own decision-making processes, Dan likes to surround himself with people who will "challenge" him as well as those with a slightly different experience who can look at things with a different point of view. But the focus of his decision-making processes are always on the positive outcomes of a scenario:
"You obviously measure the downsides, but it's got to be the upsides that lead decision-making and galvanises the organisation. It gets people excited, gets them inspired and gets people behind you".
The Future of Deliveroo
Deliveroo is on a mission to be the best delivery company in the world. For Dan, his mission is very simple, and that is to support Deliveroo through this period of growth and to help the company realise its goals:
"If my legacy could be that, over the next 4-5 years, I helped Deliveroo to become the best delivery company in the world,  I'd be immensely proud and satisfied."
You can follow Deliveroo on Twitter or visit their website.
To view the last instalment of our Innovation Heroes and find out how Trunki founder, Rob Law, turned a second-year university project into a multimillion pound business, click here.
Stay tuned for Innovation Heroes part 5, where we talk to Bleep Bleeps founder Tom Evans.
_____________________
Do you think you fit the bill and would like to feature in our Innovation Heroes series? Or know somebody who does? Get in touch by filling in the form below, we'd love to hear from you!

[contact-form-7 404 "Not Found"]